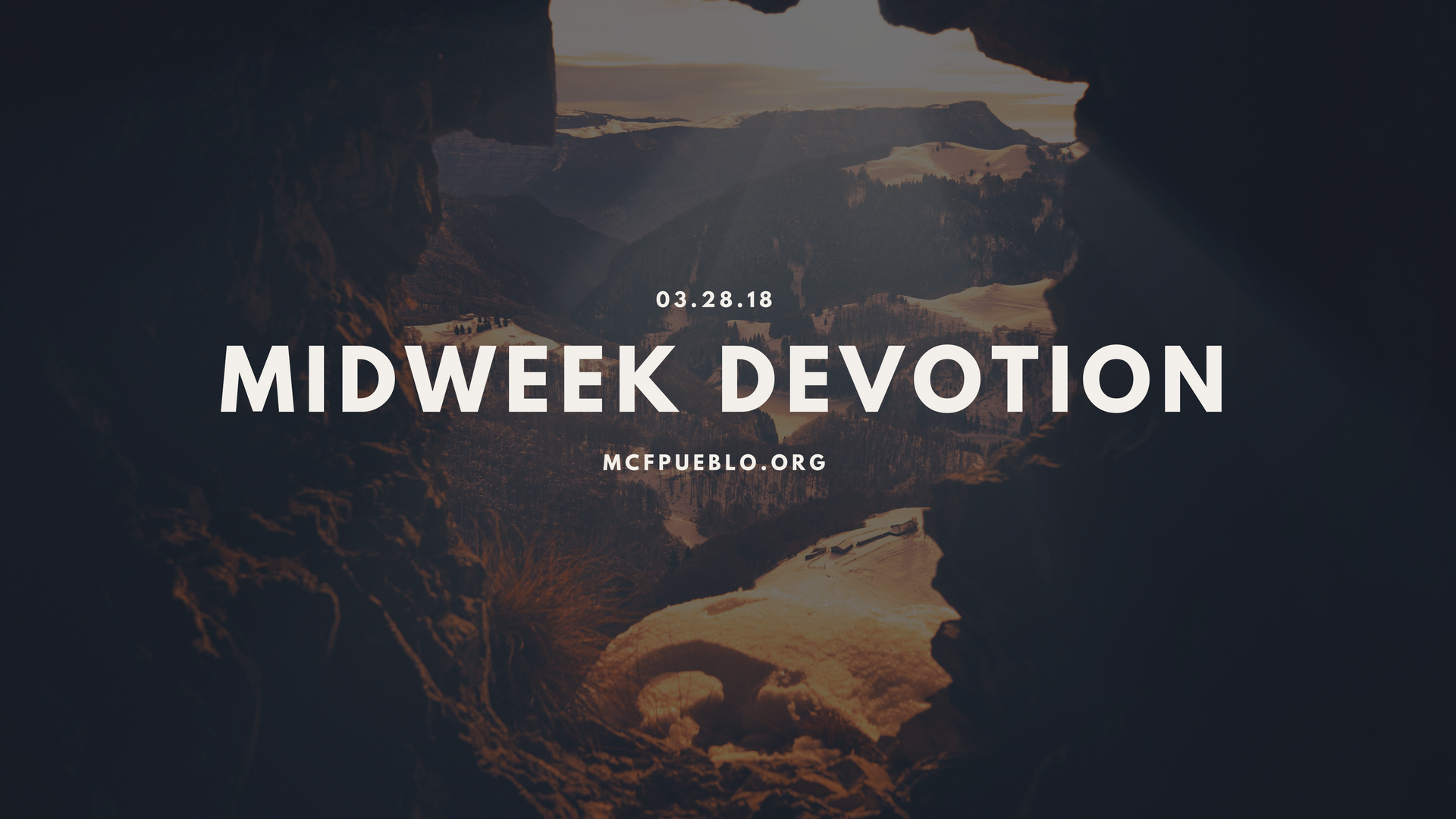 March 28, 2018
"Surely he took up our pain and bore our suffering, yet we considered him punished by God, stricken by him, and afflicted. But he was pierced for our transgressions, he was crushed for our iniquities; the punishment that brought us peace was on him, and by his wounds we are healed. We all, like sheep, have gone astray, each of us has turned to our own way; and the Lord has laid on him the iniquity of us all." – Isaiah 53:4-6
This coming Sunday is Easter. Everyone loves Easter! It is a wonderful season, especially in the springtime, to celebrate new life in Jesus Christ. And it is good for us to celebrate, because Jesus' resurrection can be our resurrection. Jesus' new life can be our new life. However, before any of that can be true, there is something vital that we must recognize first; before we can properly celebrate Easter, we must first understand the Cross.
There is no resurrection or new life without the forgiveness of sin. The punishment that brought that forgiveness is no small matter. We often ignore the Cross of Christ, even around Easter, because it is such an ugly and brutal affair. But instead of ignoring this painful scene, we should look intently and deeply at Jesus Christ's suffering because it is the suffering we have earned for our sin. Each and every one of us has turned our back on God, made a mockery of His commands, and earned death and eternal condemnation. But God laid on Jesus Christ the punishment we deserve. So I encourage you over the next few days, look long and hard at the ugly, brutal, shameful Cross. Understand more clearly what it was that Jesus bore for your forgiveness. Then, and only then, will you truly be able to celebrate the resurrection and new life that comes on Sunday morning!
Almighty God, show us vividly and clearly the incredible suffering that Christ bore for our sins. Let us truly see the wretched depravity of our rebellion, so that we can truly celebrate the forgiveness, resurrection, and abundant life that only come through Jesus Christ.
In Christ's Service,
Pastor Shane Cannon