A BRIEF HISTORY OF MESA CHRISTIAN FELLOWSHIP
Mesa Christian Fellowship began as a mission of New Heights Baptist Church in 1961. We were constituted as Pleasant View Baptist Church in 1968. We were originally located on Hillside Road until the 1980's when we re-located to our current, more visible location at 28726 Highway 50 East in Pueblo, CO. In the mid 90's, we have since adopted the name Mesa Christian Fellowship. In 2014, we have constructed a new educational hall to better serve the needs of our growing church. Our current Pastor is Shane Cannon who has been elected and serving since November 2005. To read more about Pastor Shane, click here.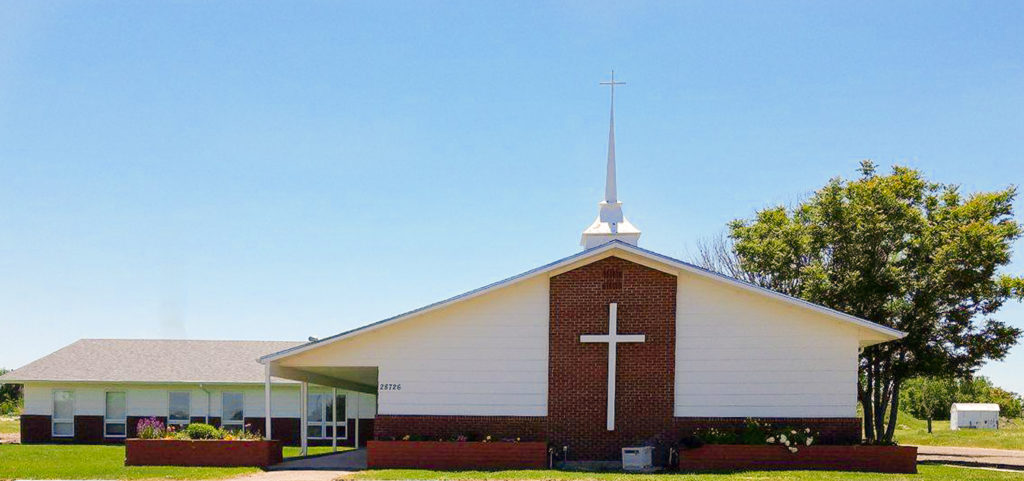 Mission Statement
In the strength of the Holy Spirit, we honor God, grow in Christ, relate in love, serve each other, and connect with the community.
Vision Statement
A well trained and prepared people of God that will promote a unified effort in proclaiming the truth of the exalted Christ while focusing on the moral, spiritual, and social well-being of each individual and family member.
Worship Services
It is our intention to worship God and He alone. He is worthy because of who He is as is conveyed in the Trinity. We attempt to balance emotion with intellect and to preserve biblical integrity of worship. We sing, pray, teach, and preach the Word of God. There are times during our services that testimonies are declared and our own people voice songs. At other times, we may have guest vocalists and speakers. Our quiet time, or contemplative meditation, is a feature of our services we believe to be truly biblical. Offering plates are not passed; parishioners contribute their tithes and offerings in the boxes mounted on the walls in the church building. We believe that giving sustains the ministry and that people are free to give without being forced. Occasionally our worship services will also include the Lord's Supper and the ordinance of Baptism. We at Mesa Christian Fellowship give God our worth by worship and our faithful attendance.
We have a Worship Team that coordinates all aspects of our services so that there is a fluidity of movement that brings honor to God in our services.
Come join us!