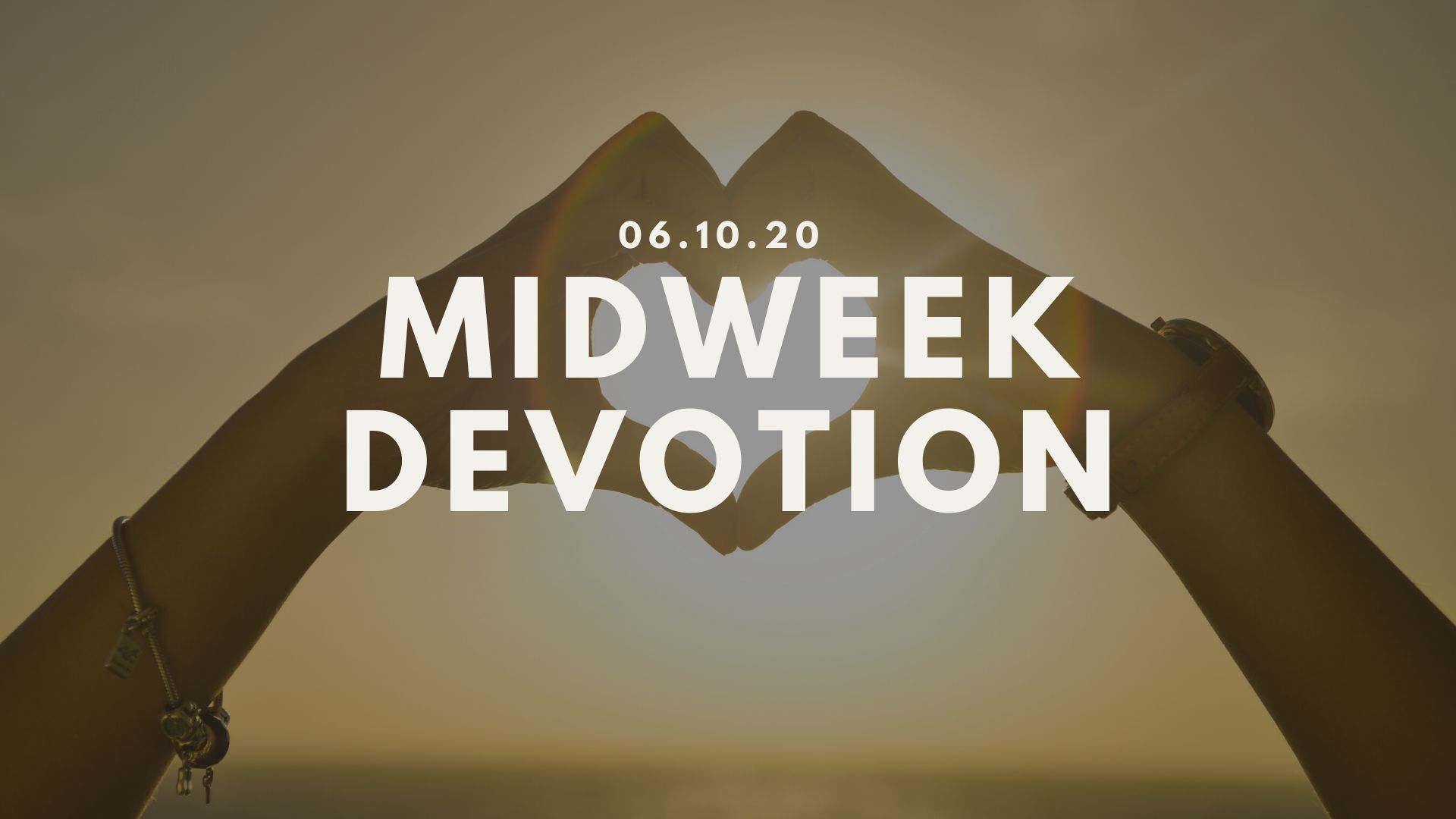 June 10, 2020
"Above all, maintain constant love for one another, since love covers a multitude of sins." – 1 Peter 4:8
My wife amazes me. There is no one in this world who is more familiar with every one of my shortcomings, every one of my failures… every one of my sins. And yet, she does not think ill of me. She is understanding and patient. She is optimistic and encouraging. She sees the good in me on my worst days. Why? Because of love. Now, you would think that all those shortcomings, all those failures, and all those sins would make it so she doesn't love me anymore. But love doesn't work that way. Love as a feeling will always fail. Love as a decision to live in self-sacrificial commitment is the only kind of love with the power to cover sins.
It is important to note, however, that this passage is not talking about ignoring sin, it is talking about overcoming it. 1 Peter 4:8 is quoting Proverbs 10:12 which says, "Hatred stirs up conflicts, but love covers all offenses." When we see that verse as a contrast, then we begin to understand that hatred leads you and those around you to greater conflict with one another. It creates a snowball effect of ever-increasing hatred. Conversely, the decision to love in a self-sacrificial manner leads us in the opposite direction. Sins are quenched. Conflicts, both inner and outer, begin to die away. You see, love is not just a blanket to hide sin, it is a weapon to destroy it.
Lord and Savior, empower us to love one another as You have loved us. Let our sins be destroyed by love.
In Christ's Service,
Pastor Shane Cannon