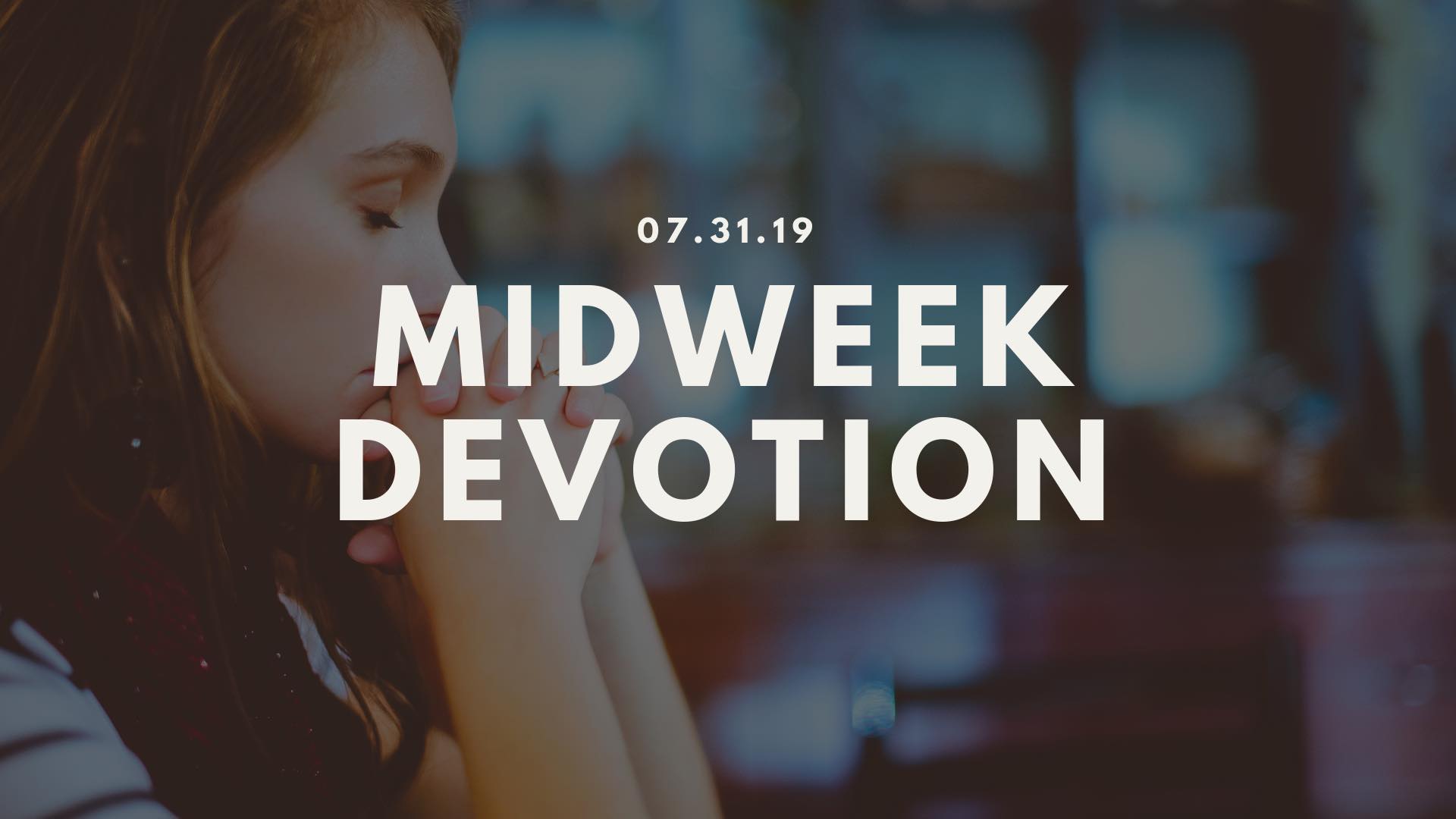 "Though the fig tree does not bud and there is no fruit on the vines, though the olive crop fails and the fields produce no food, though there are no sheep in the pen and no cattle in the stalls, yet I will triumph in Yahweh; I will rejoice in the God of my salvation!" – Habakkuk 3:17-18
These last two weeks have been pretty hectic around our house. The kids' activities have beenpulling us in all different directions, the beginning of the school year expenses are out of control, and (not helping either situation) our second car broke down. Sometimes it seems like every little thing is going wrong. In the midst of those times, we naturally pray and ask God for deliverance, patients, and peace. But how often do we simply praise him and rejoice in him?
When everything seems to be going wrong, rejoicing is usually the last thing on our minds. We want God to act and come to our rescue, and once he does that, we will have a reason to rejoice. But praising God first is vital to walking through the tough times. You see, praising God first keeps our eyes in the right direction and our priorities in their proper place. The God of our salvation, who has already freed us from sin and rescued us from condemnation, has not forgotten about us and he is not blind to our current situation. Praising God first reminds us of his power and his goodness. When we stop in the midst of our trial and simply rejoice in our incredible and loving God, he begins to grow bigger and bigger in our eyes and the trial slowly becomes smaller. So next time it seems like everything is going wrong, before you ask anything, rejoice in the loving goodness of our God. Then, with the proper perspective, you can walk through the hard times with him.
Heavenly Father, we stand in awe of Your love, Your goodness, and Your salvation in our lives. You are mighty and powerful over all the earth! You are our savior and redeemer. We rejoice in You!
In Christ's Service,
Pastor Shane Cannon