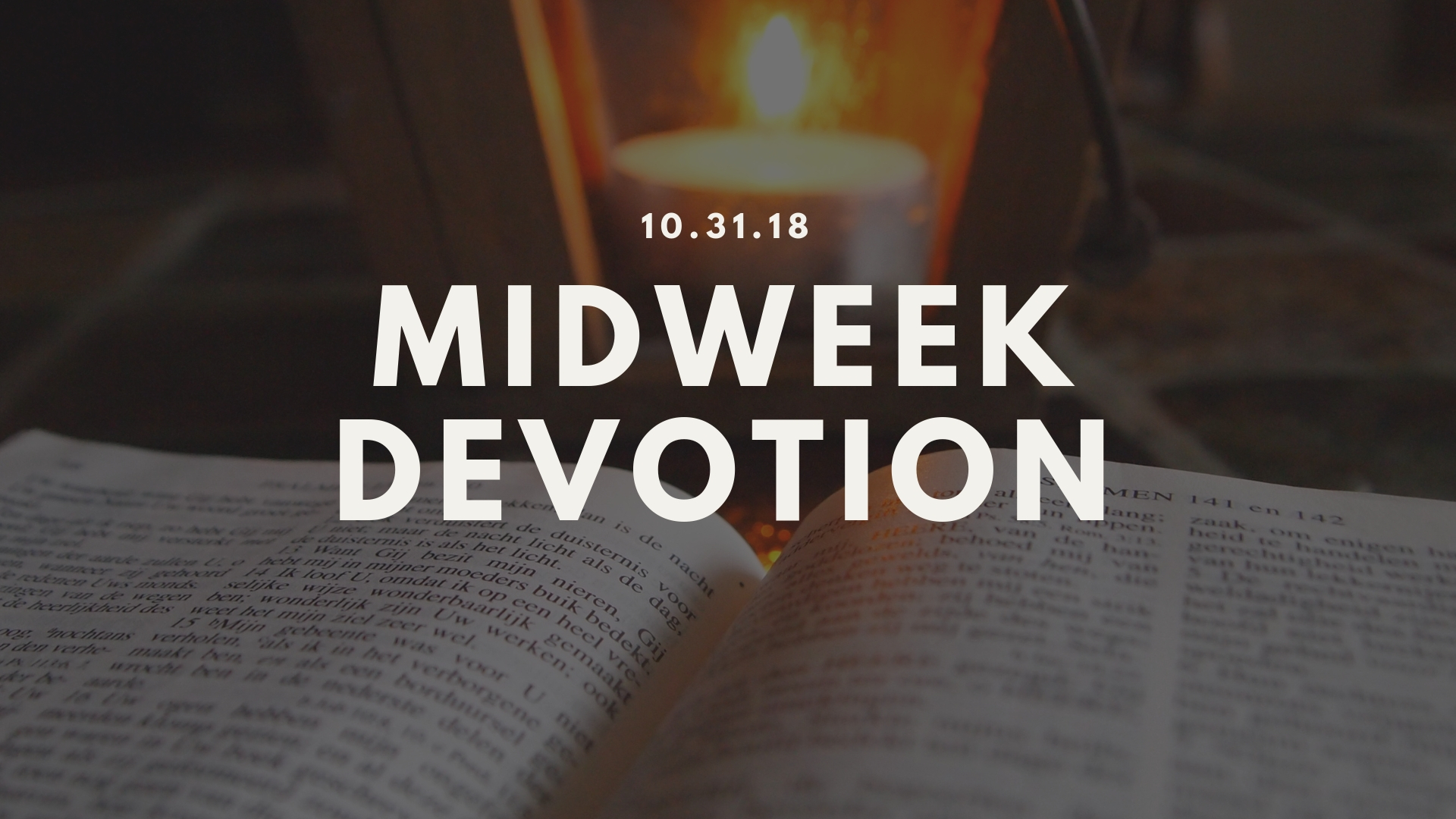 October 31, 2018
"When they saw the courage of Peter and John and realized that they were unschooled, ordinary men, they were astonished and they took note that these men had been with Jesus." – Acts 4:13
My bachelor's degree is in Music. My specialty was jazz. As I headed off to college, I was excited to reach the level of the great jazz musicians that I had listened to in my younger years. But as I graduated, I realized that my talent had not reached that of the jazz musicians that I idolized from history, even though most of them had no education whatsoever. These unschooled men had an intimacy with the notes, scales, and chords that I could only admire from afar. Why? Because they had lived with the music day in and day out for a lifetime. No amount of education can take the place of this kind of experience.
In Christian circles, we often make the mistake of thinking biblical scholars are the people who know the Word of God better than anyone else. Even though education is beneficial, and scholars are an important part of the body of Christ, education alone is not sufficient for truly knowing and hearing the Word of God. As Dallas Willard states, "Those who know all about the word of God may yet never have heard it and recognize it. And those who have heard it and recognize it readily may have little to say about it." A great scholar may have deep knowledge of the scriptures but have little to no experience hearing and recognizing the Word of God. And conversely, a seasoned saint may have little to no scholarly knowledge of the Bible while having incredible intimacy with God's Word. How? By walking with Jesus.
So I encourage you; don't simply learn about the Bible, but learn to walk with Jesus and listen to the voice of God. Take a passage of scripture, memorize it, and look to see how those words apply to situations throughout your day. Intentionally pray before you open your Bible and after you close it. Begin listening to the Word of God, and not simply reading your Bible, because true intimacy with God's Word is available even to the unschooled, ordinary men…if they have been with Jesus.
In Christ's Service,
Pastor Shane Cannon