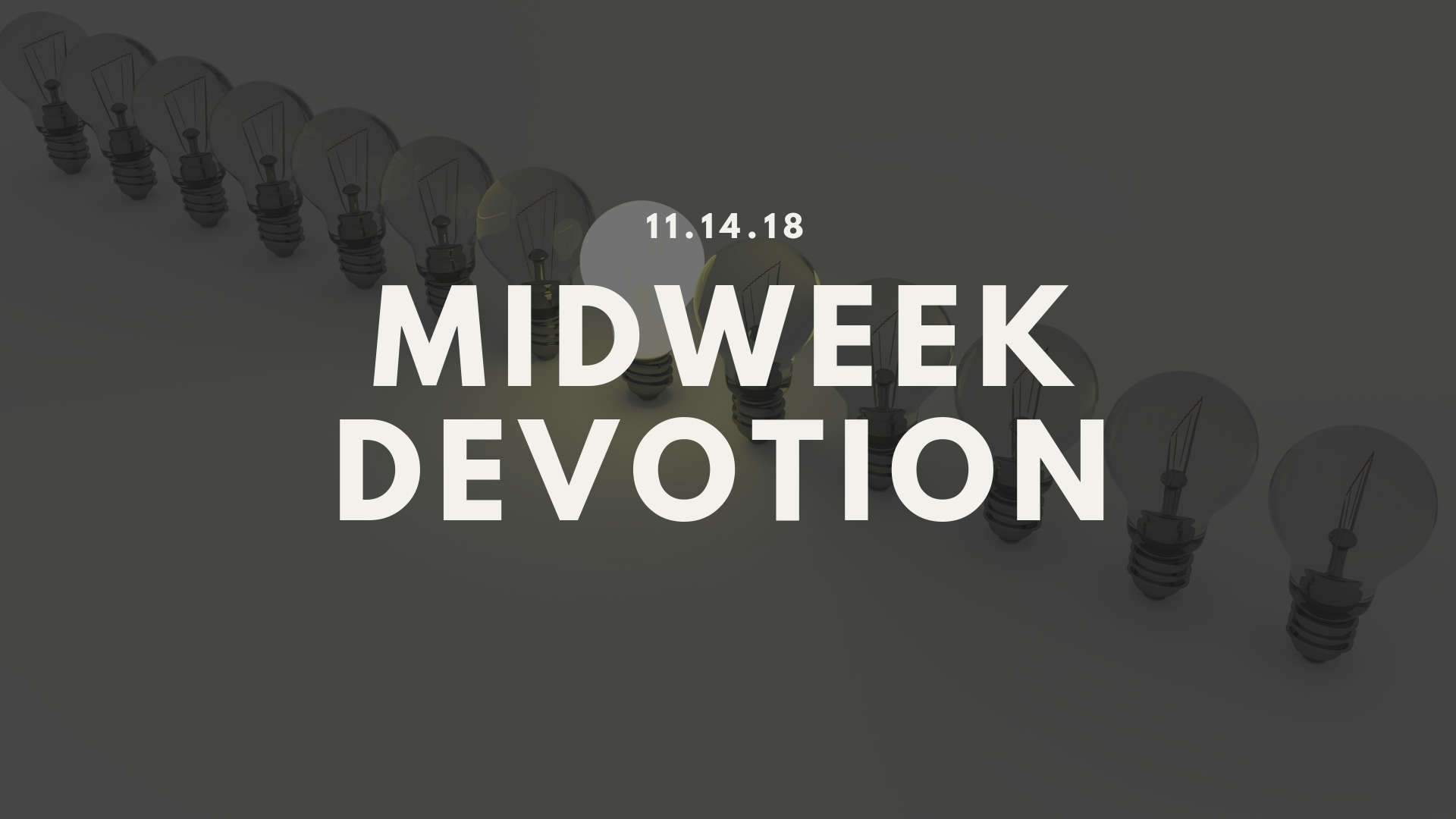 November 14, 2018
"But he said to me, 'My grace is sufficient for you, for my power is made perfect in weakness.' Therefore I will boast all the more gladly about my weakness so that Christ's power may rest on me." – 2 Corinthians 12:9
This passage may seem a little underwhelming at first. "Sufficient" is not usually a very dynamic word for us. However, there is an incredibly beautiful truth in 2 Corinthians 12:9. Sufficient means that it is adequate to meet the need. So who is God's grace sufficient for? Everyone! How many sins is God's grace sufficient for? All of them! No matter what you have done, no matter how far you have wandered away from Him, God's grace through Jesus Christ is able to meet that need and rescue you from death. No matter how abounding your sin is, God's grace abounds even more (Romans 5:20).
This truth, however, may fall on deaf ears for some Christians. For those of us who are still caught in the lie of our own self-righteousness, the idea of sufficiency may seem underwhelming because we believe that we are not in need of a great deal of grace. But it is of utmost importance that these individuals understand the second half of this verse. God's true power for forgiveness is only seen through the full recognition of our sinfulness. As long as we hold on to the lie that our sinfulness is not especially serious, then we are missing out on the perfect power of God and belittling the grace that Jesus Christ provides. That is why we must not only recognize our sin, but even boast about how deep, dark, and abundant those sins are. Only in this clear display of our weakness can we experience the perfect power of God's grace.
Heavenly Father, we are overwhelmed by the eternally sufficient nature of Your grace. Please help us to fully and openly recognize the depths of our sin so that we can experience the fullness and perfection of Your power.
In Christ's Service,
Pastor Shane Cannon