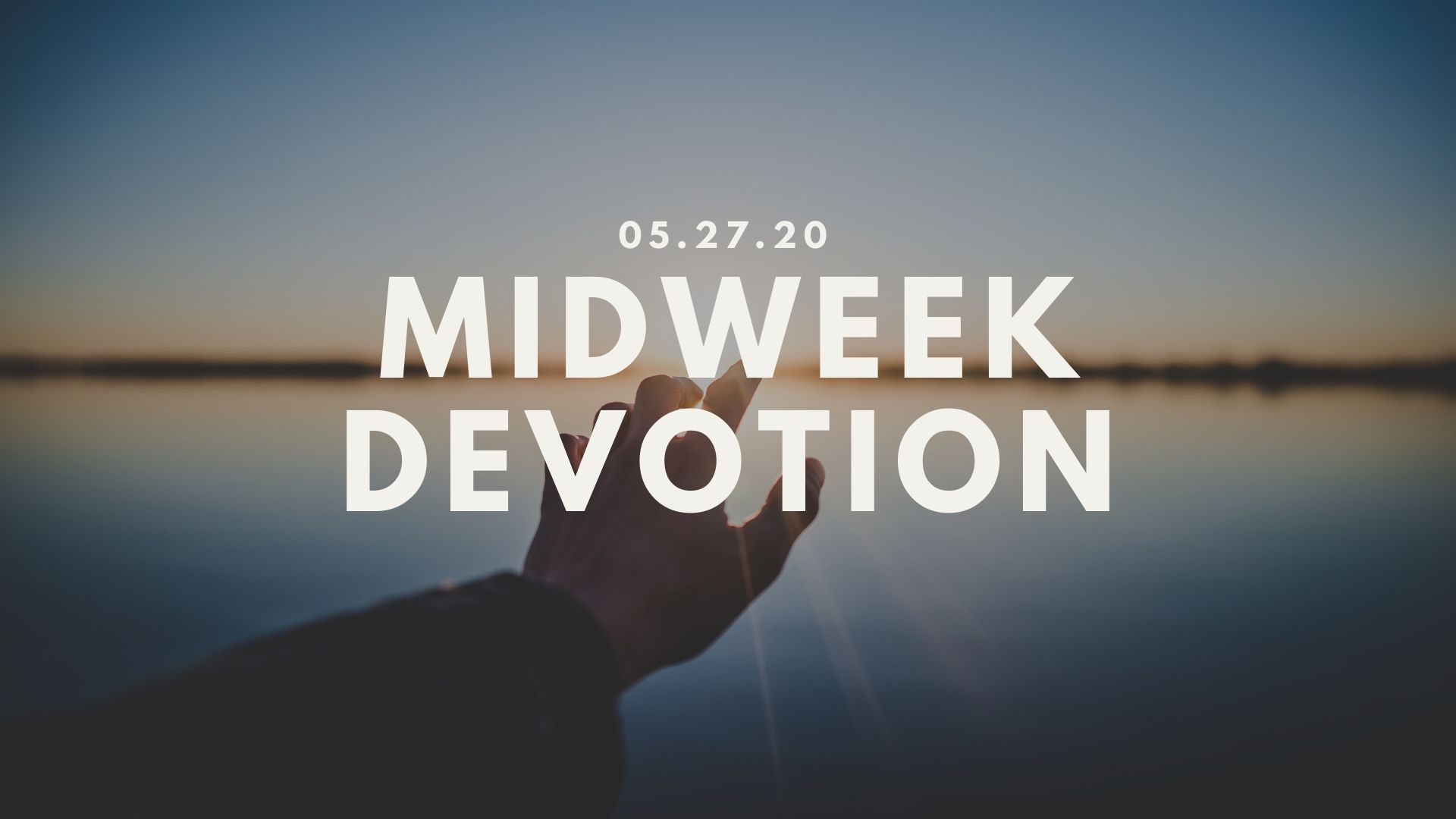 May 27, 2020
"Right away a man with leprosy came up and knelt before him, saying, 'Lord, if you are willing, you can make me clean.' Reaching out his hand, Jesus touched him, saying, 'I am willing; be made clean.' Immediately his leprosy was cleansed." – Matthew 8:2-3
We have probably heard this story in Matthew 8:2-3 so many times that we fail to be shocked by it. However, for those who lived during the time of Jesus, this act was incredibly shocking… and not just because of the healing. Leprosy was a terribly painful and ugly disease. In the Hebrew culture of this times, people who were inflicted with leprosy were not only physically avoided for fear of catching the disease, but they were also considered spiritually unclean; so much so that they had to announce their uncleanliness when entering a town so that people would know to keep their distance from them. So, the shocking part of this story is that Jesus not only refused to avoid the leper, but he touched him! Jesus did not need to touch a person to heal them. He healed the sick and cast out demons from afar (Matthew 15:21-28; Luke 7:1-10; John 4:46-54). He even raised Lazarus from the dead with just his voice (John 11:43). So why did he touch the Leper? He knew this man needed more than just healing. He needed compassion. He needed love. He needed to know that Jesus was not afraid of him. He needed to be touched.
One of Satan's most effective weapons is distance. If he can keep us far away from one another, through anger, fear, or disgust, then he can very effectively keep us depressed and hopeless. The first thing we learn about man is that he is made in God's image (Genesis 1:27). The very next thing we learn is that it is not good for man to be alone (2:18). Not many of us will get the chance, through the power of the Holy Spirit, to heal someone of a horrible disease. But every single one of us can bring compassion and hope to the lives of those around us. However, this cannot be done if we are afraid to be near them. I would have to agree with Charles Spurgeon who says, "Our Lord Jesus Christ did not heal the lepers without touching them, and we cannot do good to our fellow-men if we always remain at a distance from them." What is keeping you from drawing close to those who are hurting, living in isolation, and in danger of existing in deep darkness? Through prayer and the power of the Holy Spirit, overcome whatever barriers you need to in order to bring the compassion of Jesus into the lives of those around you.
Father, there is so much that keeps us away from one another. Forgive us for the times we have allowed social norms, fear, or simply busy-ness to separate us from one another. Tear down these walls that Satan has built and give us the strength, courage, and wisdom we need in order to touch those who are hurting.
In Christ's Service,
Pastor Shane Cannon