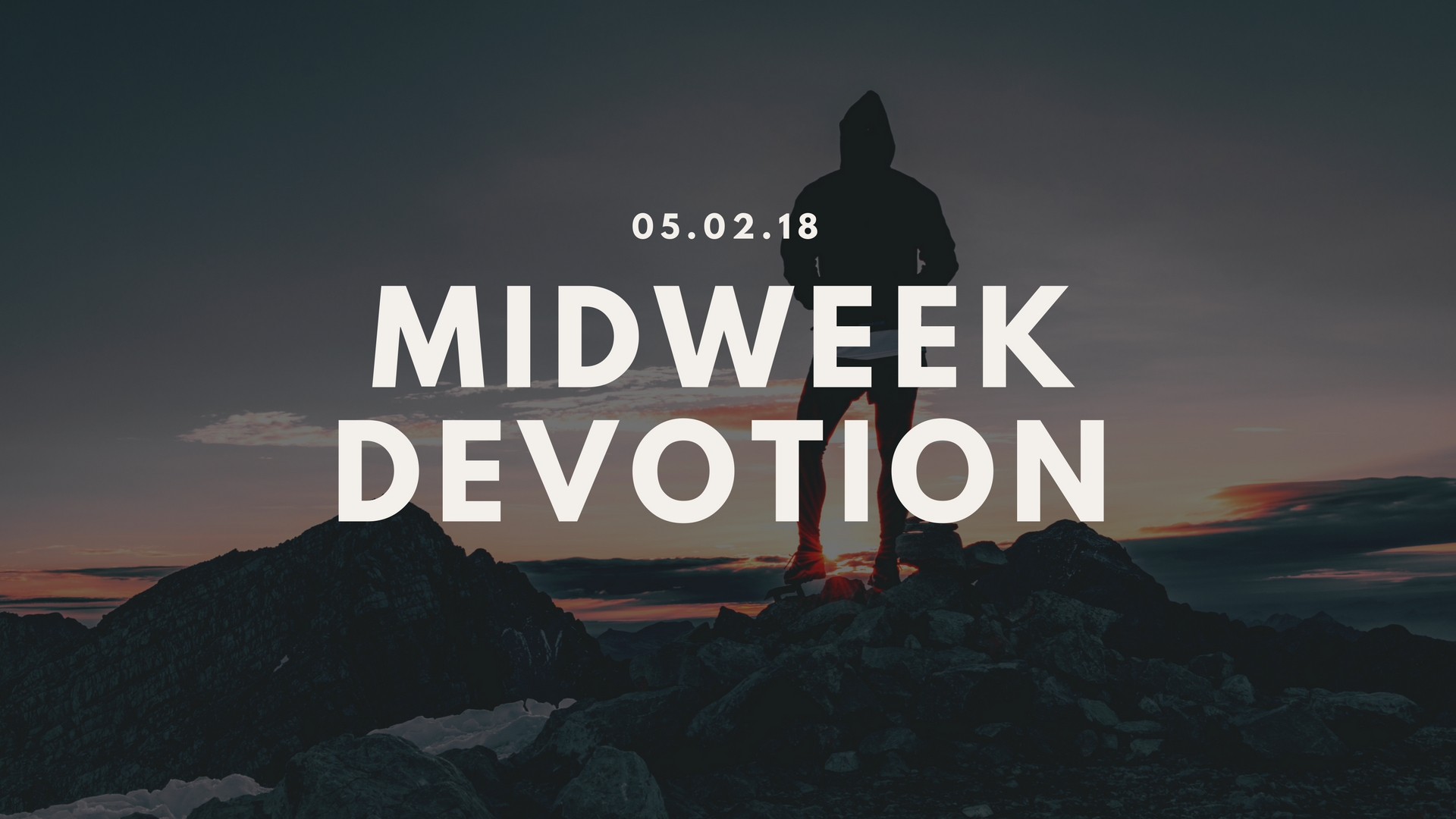 May 2, 2018
"Don't let anyone look down on you because you are young, but set an example for the believers in speech, in conduct, in love, in faith and in purity."
– 1 Timothy 4:12
Timothy is an interesting character in the New Testament. He was very young and yet he was an important leader in the early church. Sometimes it is difficult to get respect when you are a young leader. So what was Paul's advice to Timothy in order to keep people from looking down on him? He did not tell Timothy to throw his weight around. He did not tell Timothy to show everyone his diploma or impress them with his knowledge of theology. Paul's advice to Timothy, in order to gain the respect of those he was called to lead, was to set the example in the way he lived his life.
What was true for Timothy still holds true for us today. It doesn't matter if you are young or old. It doesn't matter if you are brand new in your faith or a seasoned saint. The way to earn the respect of those God has called you to lead is to set the example. In speech and conduct, we should always let our "yes" be yes and our "no" be no; being quick to listen, slow to speak, and slow to become angry (James 5:12 & 1:19). Of all the characteristics of a Godly life, the greatest one that we can display is love (1 Corinthians 13:13). Displaying love does not take years of experience or a degree in theology. We can each love sacrificially with the love we have received from Jesus Christ. And finally, when it comes to faith and purity, seeing yourself as young is not a hindrance, but actually an advantage. Speaking of faith, Jesus says, "Truly I tell you, anyone who will not receive the Kingdom of God like a little child will never enter it" (Mark 10:15). Pure faith actually requires a childlike trust in Jesus.
Whether you realize it or not , God has called you to lead someone in your life. As you go about that intimidating task, do not fret about your inexperience or lack of knowledge, but instead earn their respect by setting the example in all these things.
God of all creation, empower us to set the example in speech, in conduct, in love, in faith and in purity. And as You do, allow Your love and wisdom to shine brightly through our lives.