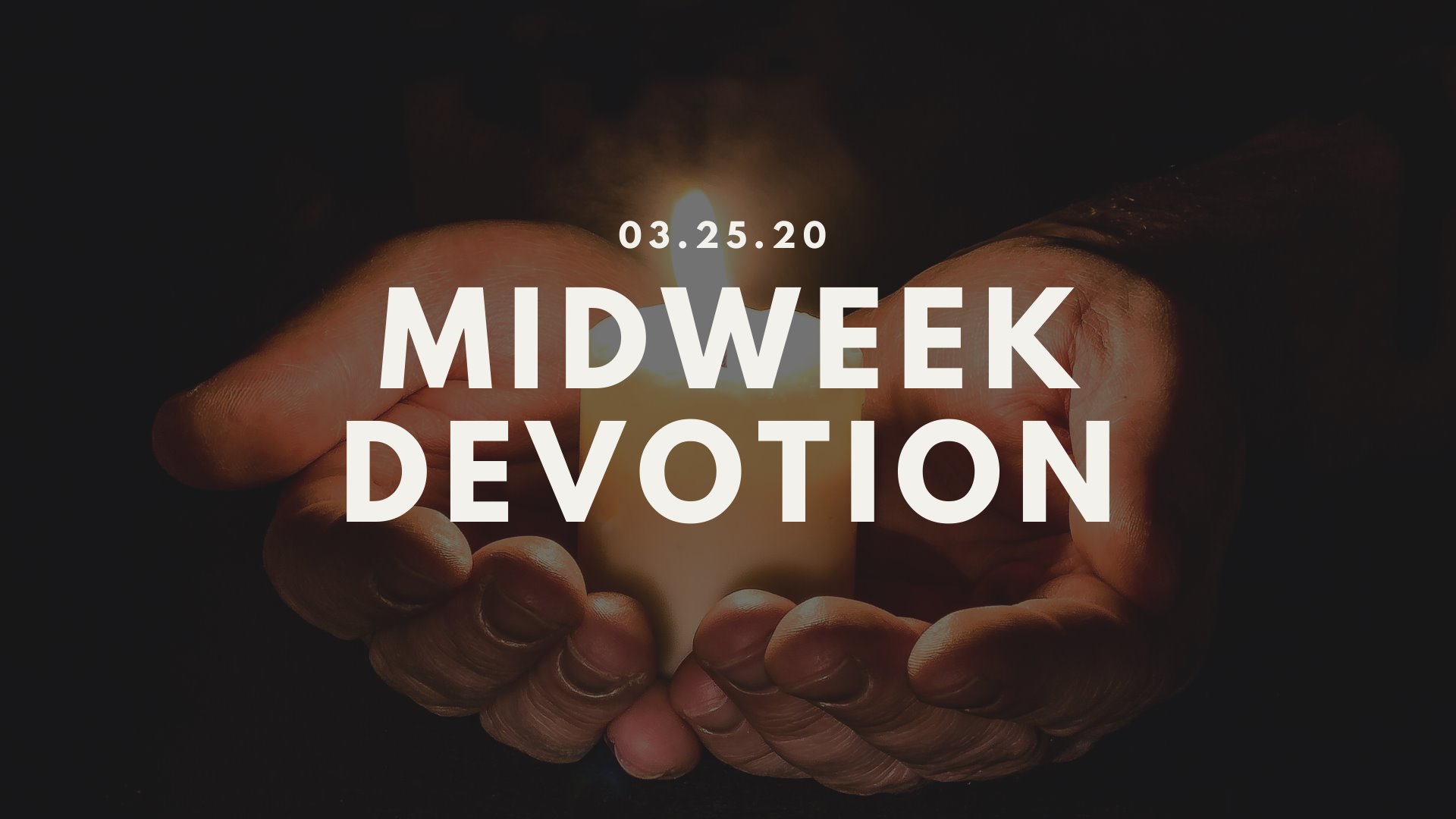 March 25, 2020
"Be strong and courageous. Do not be afraid or terrified because of them, for the Lord your God goes with you; he will never leave you nor forsake you." – Deuteronomy 31:6
It is difficult raising a son up into a man. I never want to be one of those dads who just says, "suck it up buttercup!" But I also don't want to coddle my son so that he never grows. I've gotten to the point with Nathanael recently where he no longer cries and runs to mom and dad whenever he gets hurt. He's getting tougher. Sometimes I have even noticed that when he gets a bump or bruise the tears will well up in his eyes, he gives a little grunt, and then I'll see a slight smile from the corner of his eye as he looks at me; almost as if to say "I'm getting tougher dad!" There is something to be said for growing stronger through our trials.
I have heard many people say that we are in the middle of an "unprecedented" crisis. And while that may be true concerning the specifics of our current situation, this is not the first time our nation has been through incredibly difficult times. Those who lived during World War II are often referred to as "The Greatest Generation." We admire them, not simply because of the trial they went through, but because of the way they responded to that trial with incredible strength and courage.
Times like these should drive us to our knees in the presence of our Heavenly Father. We should run to him with every worry and every fear. But that time in his presence should result in greater strength and greater courage. As followers of Christ, we do not walk through this time with "gloom and doom." We look at our father, with a smile in the corner of our eye, and proceed in power.
Almighty Father, we cry out to You in the midst of incredible trial. We ask for strength and courage to face the days ahead. Let Your power fill us in such a way that those around us begin to deeply long for the strength we exhibit…the strength that is only found in You!
In Christ's Service,
Pastor Shane Cannon