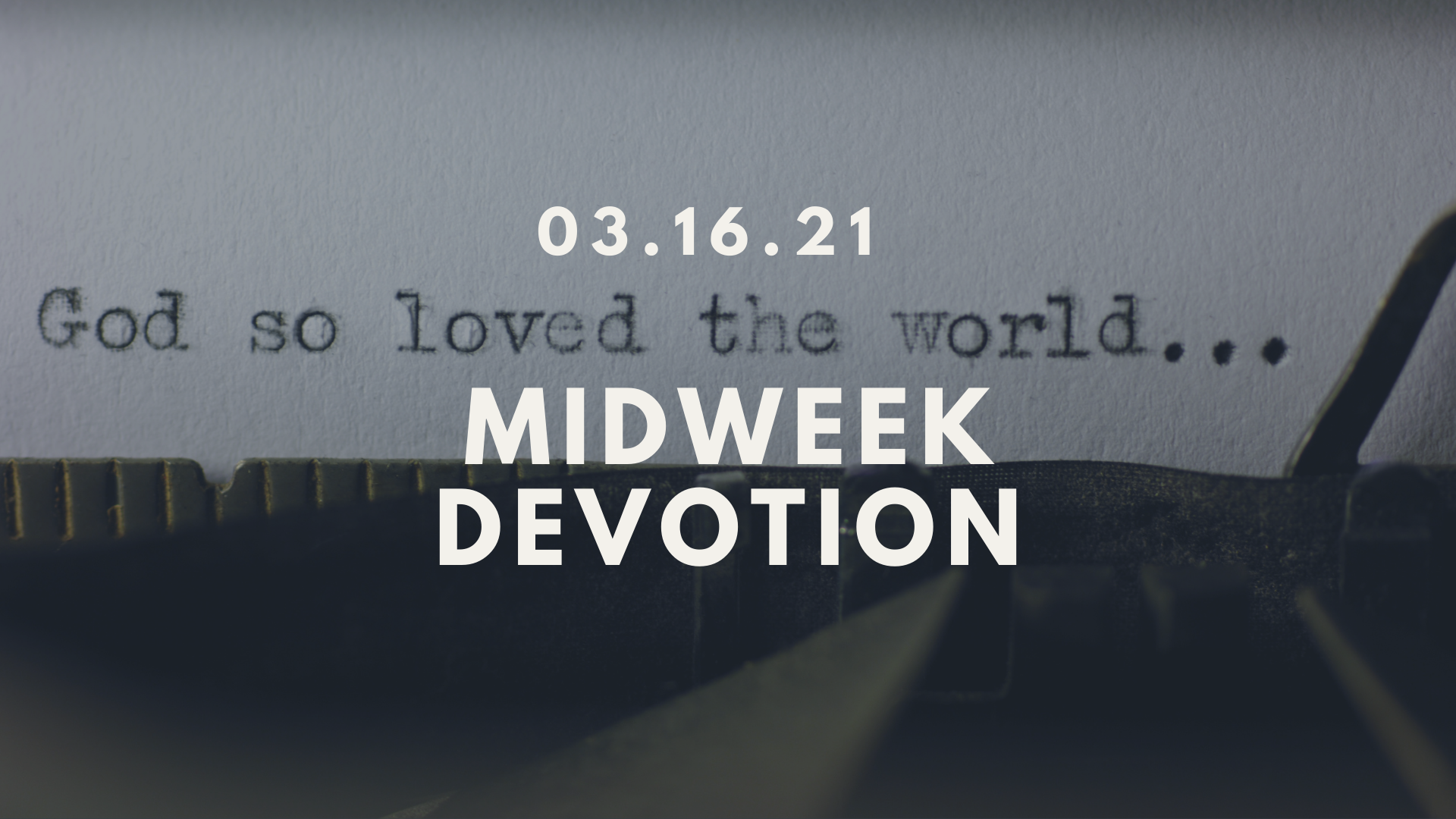 March 16, 2021
"For God so loved the world that he gave his one and only Son, that whoever believes in him shall not perish but have eternal life." – John 3:16
My wife and I have been married 23 years this summer. There is no way I could ever count the number of times we have said "I love you" to one another. Those of you who have been married for a long time know that "I love you" over the years can come to mean, "good morning," "good night," "hello," "goodbye," or even "I'm sorry." We often say it without giving it any thought; "I'm going to work now…okay, I love you…I love you too." But every once in a while you stop, look one another in the eyes and say, "I love you." Those are the times where you really want the other person to understand how deep that love is. Those moments help them understand that every single time you have spoken the words, "I love you," you have truly meant it.
Today is March 16…3/16. And when this day rolls around I always think of what is the most well-known and beloved verse in all the Bible: John 3:16. Growing up in church, I do not remember the first time I heard this verse. I don't even remember how old I was when I memorized it. I have quoted it more times than I could ever count. Not a single one of those times was meaningless, but I am definitely guilty of saying the words while giving them very little thought. So today I want each of us to take a moment, look God in the eyes, and say to him;
I am amazed that You love me this much! You gave Your Son…Your One and Only Son…so that we could put our faith in Him and be rescued. Those of us who have earned death and condemnation can be given eternal life with You?! You amaze me God. I love You!
In Christ's Service,
Pastor Shane Cannon