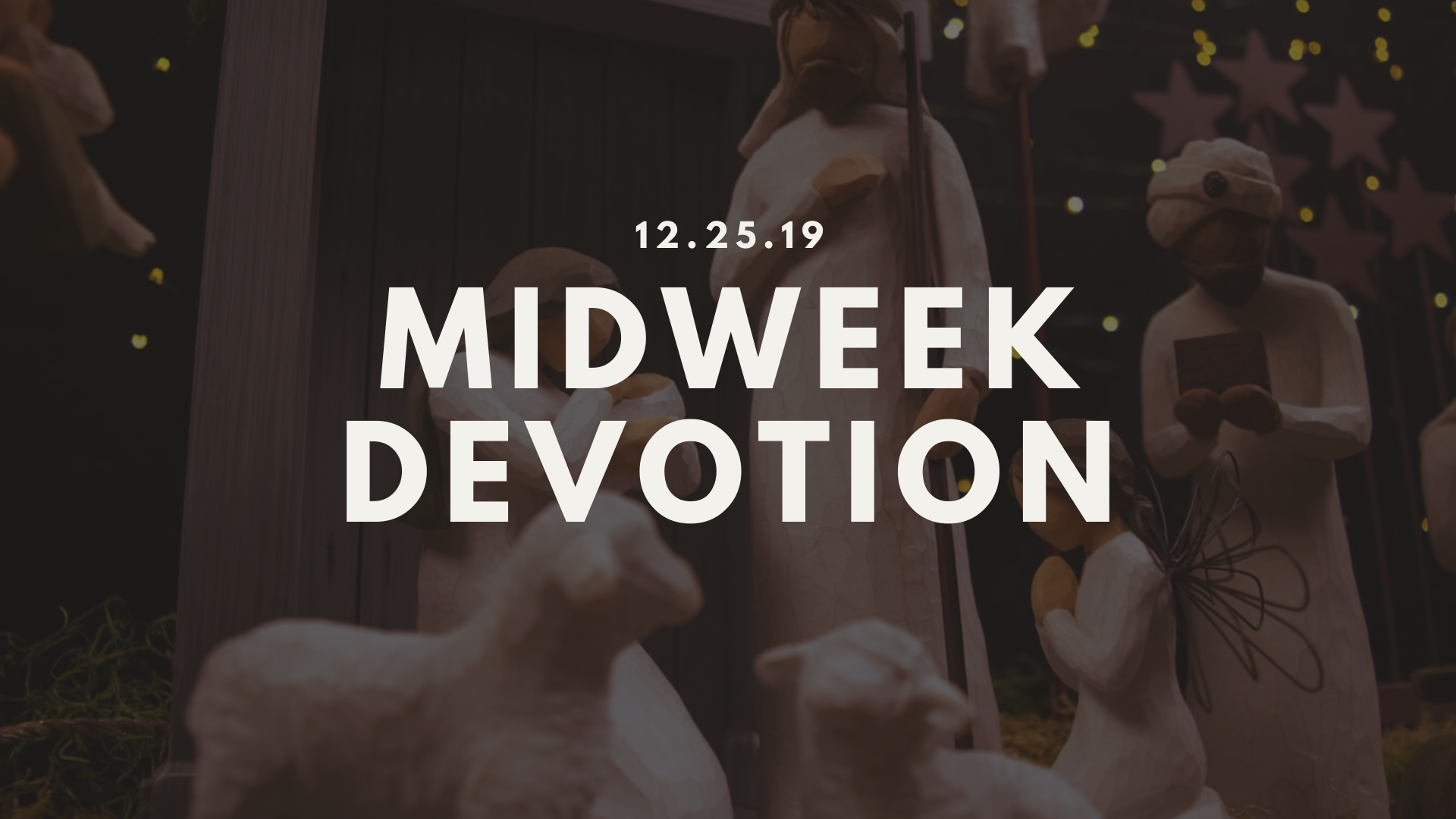 December 25, 2019
"We are therefore Christ's ambassadors, as though God were making his appeal through us. We implore you on Christ's behalf: Be reconciled to God." – 2 Corinthians 5:20
As a parent, it goes without saying that one of my greatest joys is seeing the excitement on the faces of my children when they open the presents that my wife and I have given them on Christmas day. However, as they have gotten older, I have experienced something that possibly surpasses that joy for me. In recent years, I have been incredibly blessed to see the excitement each child has as they watch their siblings open the presents that they themselves have bought for one another. They have experienced great joy through the gifts they have been given, and they can't wait to give a gift that creates that same joy on the faces of those they love. It is a beautiful thing to see this in the hearts of my children!
At Christmas we celebrate the most amazing gift that has been given in all of history; the day that God Almighty took on flesh and blood in order to be the Savior for all who believe. I have experienced that gift and it has brought me incredible joy. And now, I cannot wait to see that joy on the faces of those around me. To be able to take the gift that God has given me and give it to someone else is the greatest privilege I can imagine in this life. So, this Christmas I encourage you to not only enjoy the beauty of the gift you have been given in Jesus Christ, but experience the incredible joy that comes from giving that gift to others.
Loving Heavenly Father, thank You for the unfathomable gift of Jesus Christ. Fill our hearts with a desire to share that gift with those around us. Let us experience the incredible joy of seeing the face of someone who has received Jesus!
In Christ's Service,
Pastor Shane Cannon