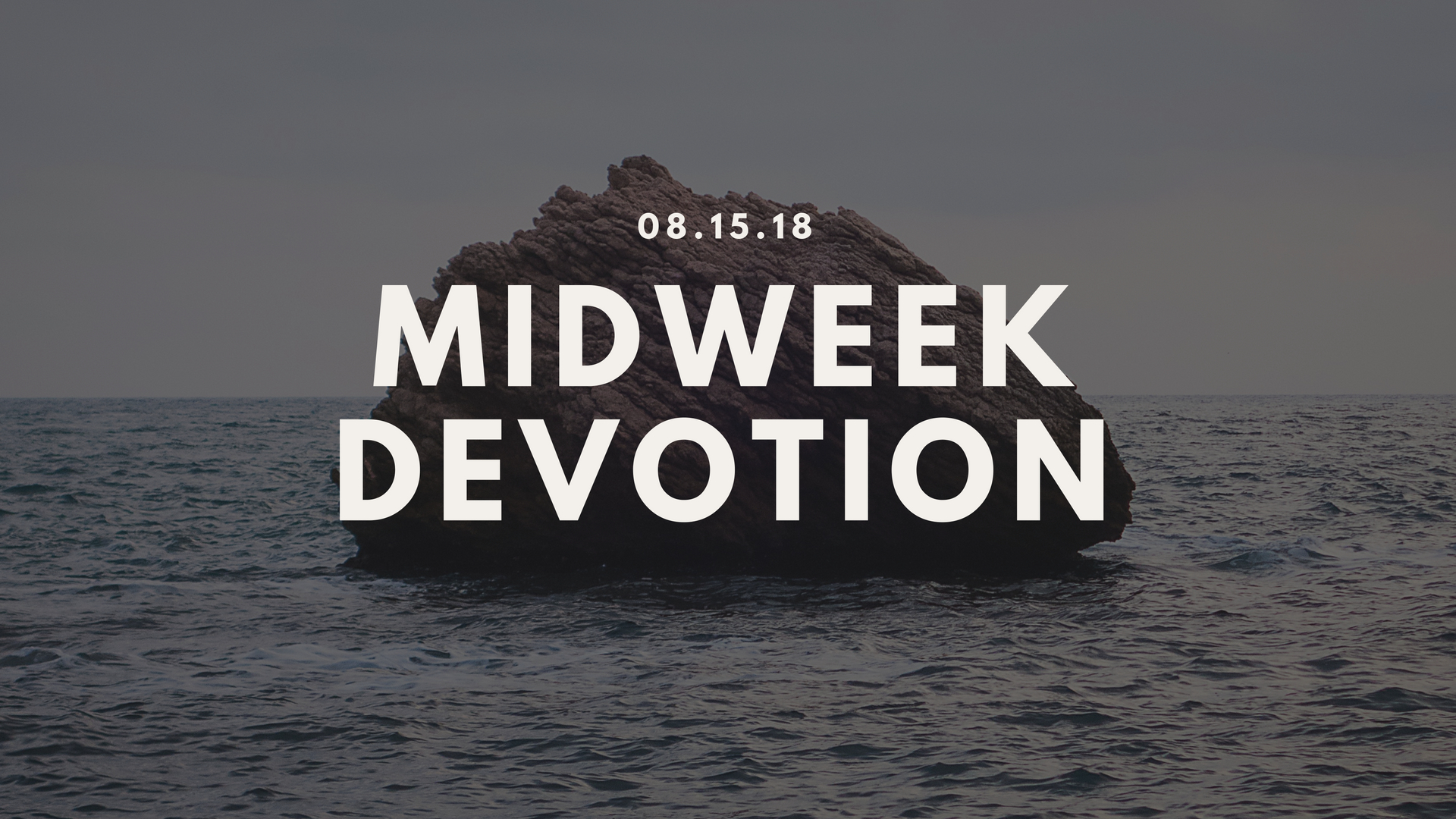 August 15, 2018
"The Lord is my strength and my song; He has become my salvation." – Psalm 118:14 (HCSB)
I've often joked with my wife about what theme song I would choose if my life were a movie. You can probably think of many good answers to that question in your own life; some comical and some serious. In fact, this is a fun game to play with your friends; ask them, if your life was a movie, what would they choose for your theme song? In the end, I hope that the real answer to that question in my life would come from Psalm 118:14.
We are very familiar with the theme of God as our strength. We look to Him to be empowered for life. But is God your song? The idea here is that of an anthem. What is the theme music that plays when you walk into a room? God should be that song. Everywhere we go and in all that we do, the power, goodness, and love of God should be the anthem of our lives. Why? Precisely because He has become our salvation. We are a new creation which now exists to glorify God. So begin to search your heart and especially your conversation. Is God and His salvation the theme song you sing throughout the day, or has He simply become your barely audible background music?
Mighty God, let Your praise be ever on our lips and let Your powerful goodness and Salvation be the anthem of our lives that is heard in every moment and every conversation.
In Christ's Service,
Pastor Shane Cannon