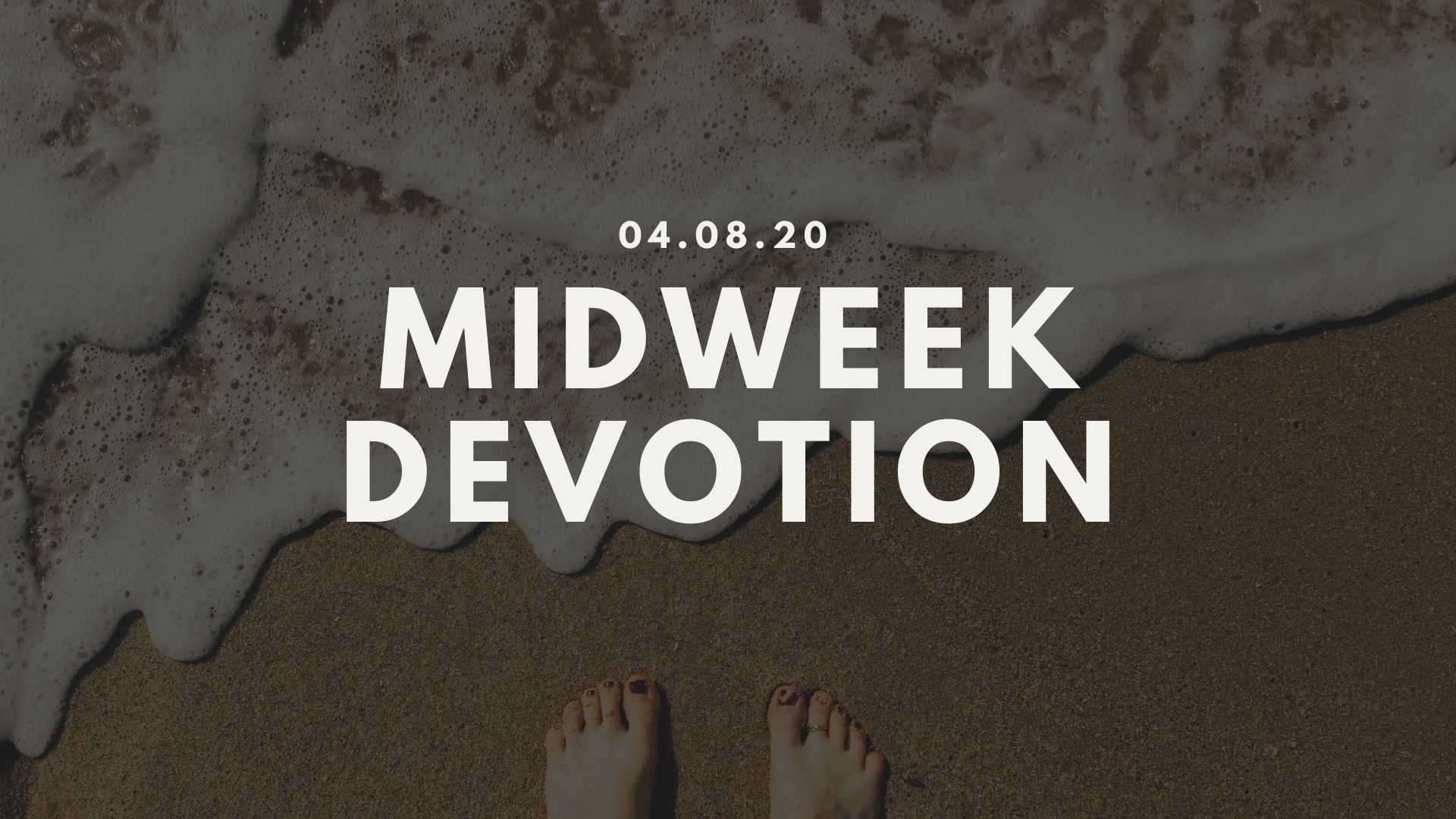 April 8, 2020
"A new command I give you: Love one another. As I have loved you, so you must love one another. By this everyone will know that you are my disciples, if you love one another." – John 13:34-35
Today we are right in the middle of what we call "Holy Week." This week begins with Palm Sunday, which we celebrated last Sunday, and ends with Easter Sunday, which is coming up this weekend. During this time, we celebrate different events in the last week of Jesus's life. For instance, we will be celebrating Good Friday this week with a live-stream service at 7pm. However, tomorrow we celebrate what is often a lesser known event; Maundy Thursday.
On Maundy Thursday we remember Jesus participating in the Last Supper with his disciples and washing his disciples' feet. However, the word "Maundy" is derived from the Latin word "mandatum" which means "command." What we are really commemorating on Thursday night is Jesus's final command to his disciples in John 13:34 – "Love as I have loved you." Jesus, from the washing of the disciples' feet to the Cross, is showing us pure and perfect love. This love is servant love and sacrificial love. However, it is important to remember that Jesus desires for us to not only receive this love, but to give it. Those who have come to accept the saving love that Jesus offers are called to demonstrate that love to others. So, as you reflect on the Cross in the coming days let it spur you on to greater love for those around you.
Father fill us with Your love through Jesus Christ in such a way that this love overflows into the lives of all those around us.
In Christ's Service,
Pastor Shane Cannon