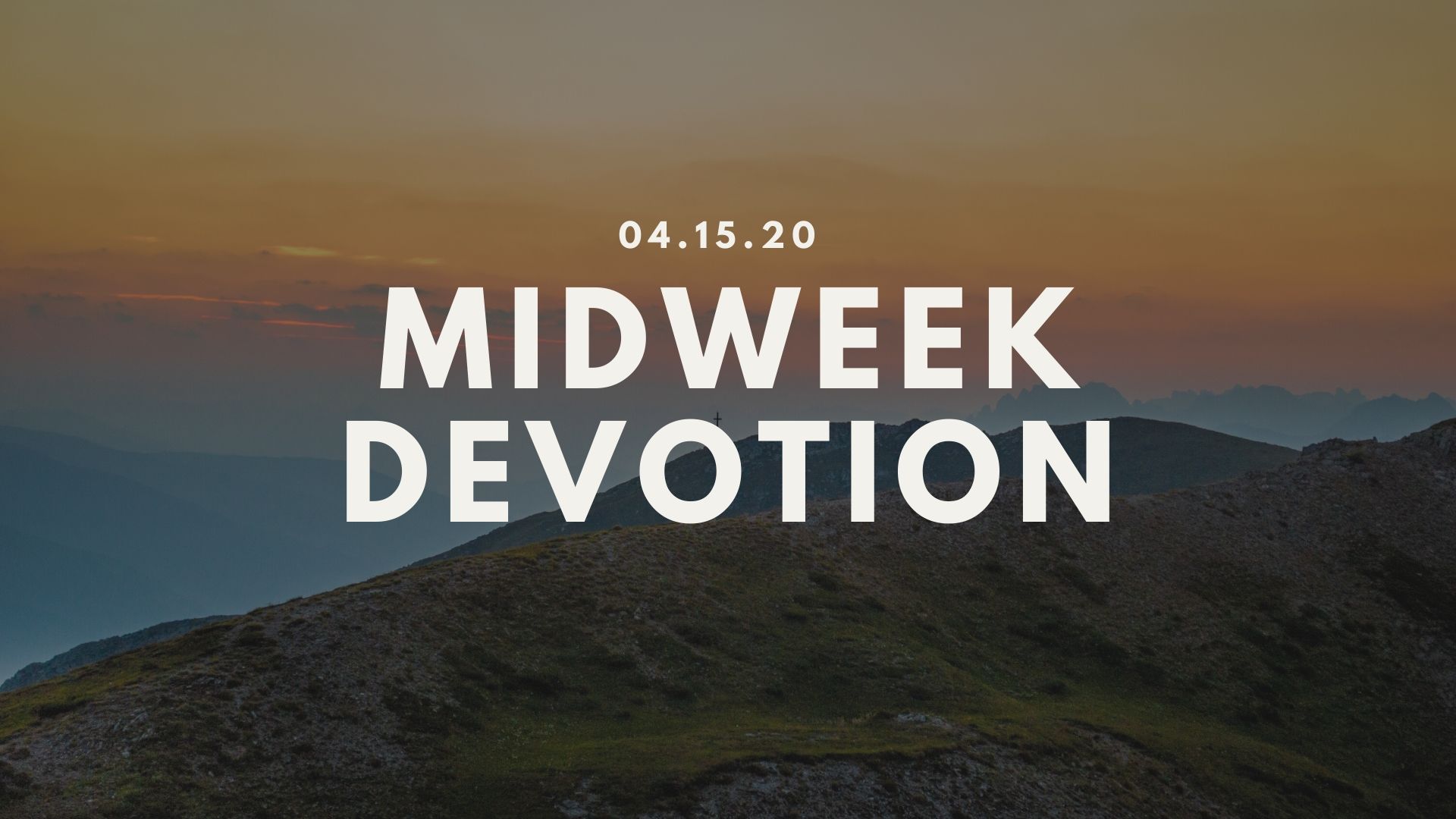 April 15, 2020
"God is our refuge and strength, an ever-present help in trouble. Therefore, we will not fear, though the earth give way and the mountains fall into the heart of the sea, though its waters roar and foam and the mountains quake with their surging." – Psalm 46:1-3
Whenever I read passages like Psalm 46, I am convicted about the immaturity of my faith. I have never experienced anything close to the mountains tumbling into the sea. I have been afraid of illness, financial trouble, and even loss of comfort. None of these things come close to the danger of the earth giving way. How in the world can I stand without fear in the face of quaking mountains?!
The key to this kind of strength lies in the first six words of this Psalm; "God is our refuge and strength." We fear even small losses when our refuge and strength are found in those things instead of God. Ask yourself, "what is it that I fear losing the most?" Chances are you are finding your peace, safety, and strength in that thing instead of God. As followers of Christ, a lot is riding on this aspect of our lives. If we react to a difficult time with the same fear and panic as everyone else, then we show the world that there is no refuge in our God. Conversely, when we can stand strong in the face of adversity, we shine a bright light into a dark world; a light that proclaims, "God is our refuge and strength!"
Almighty God and loving Father, continually keep before us Your power and love, displayed most perfectly through Jesus Christ. Let us always find our peace in the fact that we are Yours for all eternity and no earthly calamity can change that fact.
In Christ's Service,
Pastor Shane Cannon