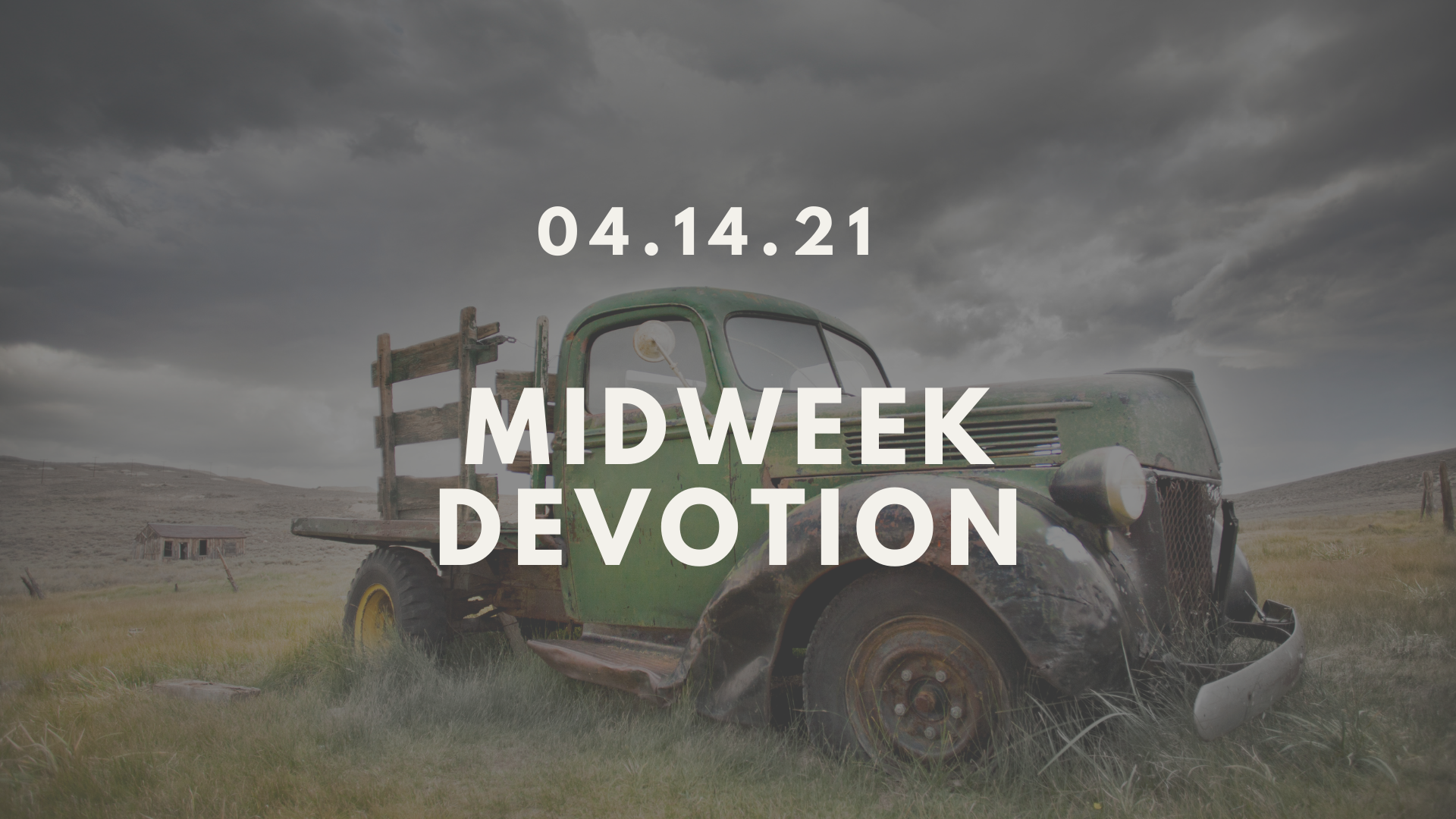 April 14, 2021
"Search me, God, and know my heart; test me and know my concerns. See if there is any offensive way in me; lead me in the everlasting way." – Psalm 139:23-24
Classic cars are both therapy and ministry for me. They are therapy because, as a pastor, my work is not especially tangible. So, it is extremely rewarding to accomplish something with my hands. Additionally, work in the garage occupies my mind and allows me to escape from all the different ministry challenges and serious spiritual issues that I deal with on a daily basis. Classic cars are ministry because they are my connection with the world outside the church. As a pastor it is easy to sit in church all week and only talk to Christians. Cruise nights, car shows, and parts stores give me a natural channel to connect to the world outside the church. So, you can imagine my excitement when the beginning of this year brought the prospect of building my own personal shop. I could finally move out of my tiny, attached garage and have some dedicated space for restoring my cars! However, I have hit some serious roadblocks. Since I budgeted for the project at the first of the year, lumber has gone up in price by 188%. In addition to that, I have discovered the county is requiring me to put in not one, but two additional accesses from the road to my property in order to get a building permit. All told, these changes add up to more than a $10,000 increase in the cost of the project. So as of now, the shop might just be a pipe dream.
When we face these situations we naturally ask, "God, are you teaching me perseverance or are you giving me a sign that you want to me to abandon this pursuit?" Well, right now I'm not sure which one it is. I'm still in the middle of that spiritual and intellectual muddiness. So, what do you do? You stop and ask God to show you your heart. Why am I doing this? Is it really for my own emotional and spiritual health? Is it really for ministry? Or do I have some not-so-godly ulterior motives? Again, right now I'm not sure. But regardless of what the final answer is, I am guaranteed one thing: this time of quiet reflection and intimate conversation with my Lord will surely bear fruit in my life. You see, we may not know the exact outcome of the trial, big or small. But we know that every trial, above all else, is meant to draw us closer to our Savior.
Lord in every trial, from the simplest to the darkest, draw me ever closer to You.
In Christ's Service,
Pastor Shane Cannon