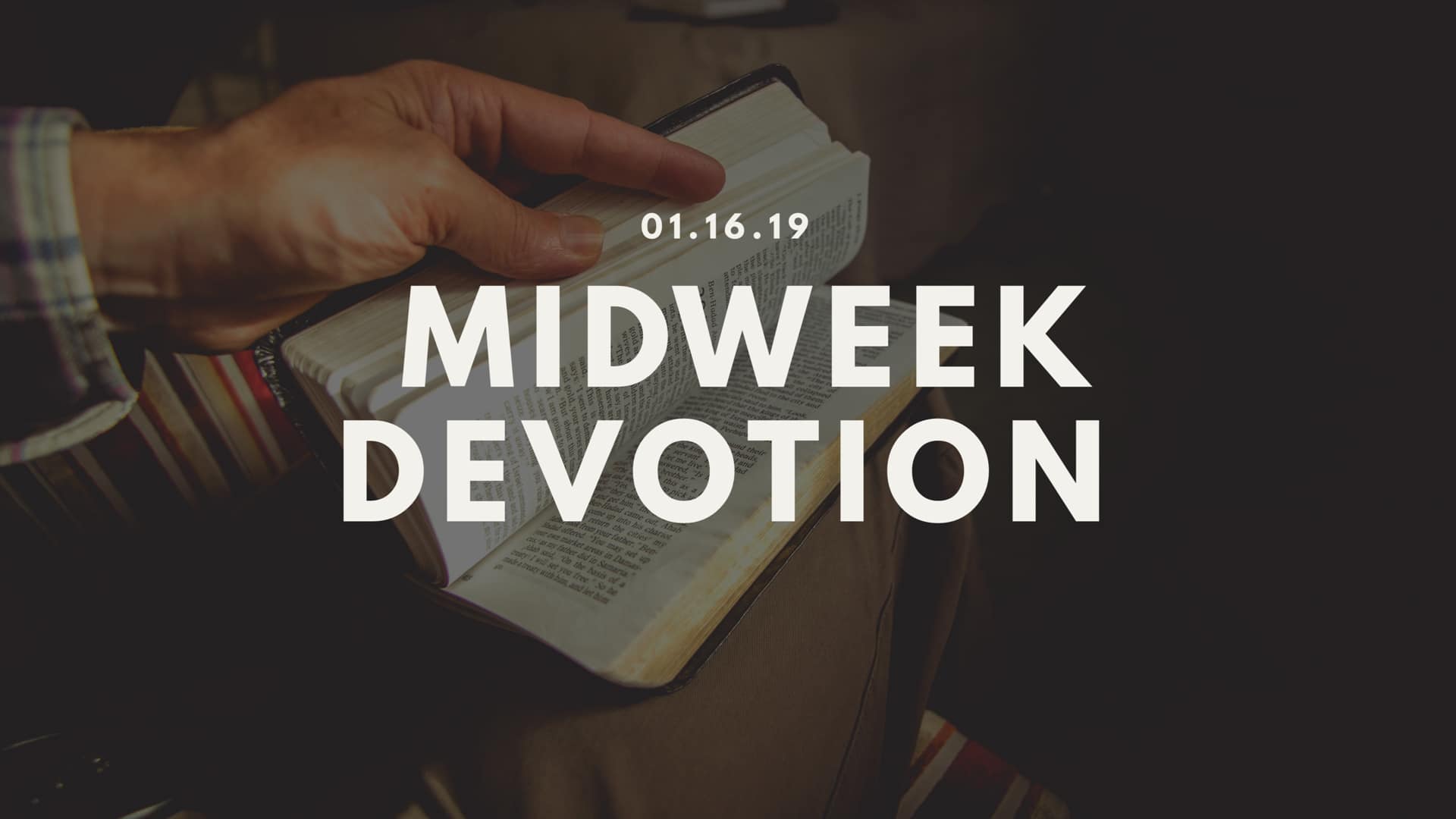 January 16, 2019
"In the spring, at the time when kings go off to war, David sent Joabout with the king's men and the whole Israelite army. They destroyed the Ammonites and besieged Rabbah. But David remained in Jerusalem. One evening David got up from his bed and walked around on the roof of the palace. From the roof he saw a woman bathing. The woman was very beautiful." – 2 Samuel 11:1-2
2 Samuel 11 contains an intriguing statement. In the spring, kings go off to war…but that is not what we find the king of Israel doing. His military leaders go off to war, and they are victorious. David, however, remains behind. As he wanders his roof top, admiring his kingdom, his eye catches a woman bathing. This unintentional glance, as we know, turns into a spiraling descent into increasing sinfulness; lust, adultery, and then murder. All of this pain and suffering could have been avoided if David had simply gone off to fight the battles he was called to fight.
This same truth holds true for our lives. We often find ourselves caught up in an increasing sinfulness that we never intended. We wonder how we ended up doing these sinful things, but we should be concentrating on the things we haven't done. We have failed in our duties. We have left our call to fight the good fight and ended up wandering around our personal roof top wondering what to do with ourselves. When this happens, the old adage holds true; idle hands are the devil's playground. If you find yourself lacking wisdom for mature decisions, it is probably because you have neglected time in the Word. If you find yourself numb to the Holy Spirit with no guidance in your actions, then you are probably not disciplined in your prayer time. If you find yourself lonely, depressed, and discouraged it is probably because you have neglected meeting together with your brothers and sisters in Christ. If you find yourself being dragged down by the people around you, it is probably because you have forsaken your call to spread the Gospel. Making these spiritual pursuits a priority in your life will keep you away from the sinfulness you try so hard to avoid. You cannot move toward God and away from Him at the same time. So this year, do not concentrate on staying away from sin. Concentrate on doing the things that move you closer to your Heavenly Father.
Almighty God, keep our eyes on You. Let us be constantly running toward You so that, by default, we will continually run away from our old, sinful selves.
In Christ's Service,
Pastor Shane Cannon