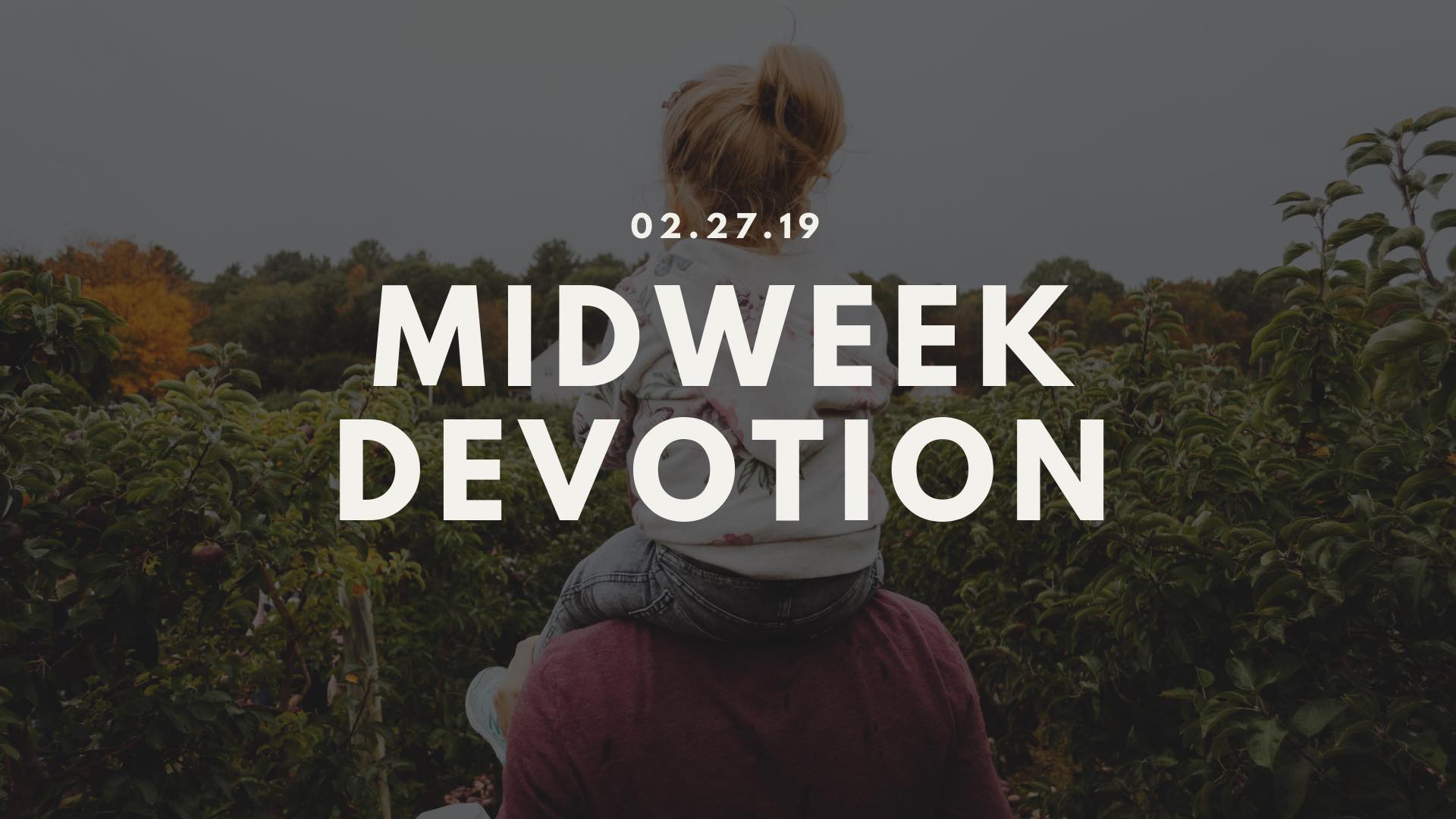 February 27, 2019
"Give thanks to the Lord, for he is good. His love endures forever." – Psalm 136:1
Anyone who has small children knows that thankfulness is not their strong suit. In fact, if my provision for them was dependant on their gratitude toward me, they probably would have all starved by now! However, it brings a smile to my face whenever they recognize and truly appreciate the way I care for their needs. With that being said, it is such a blessing to discover that, as my oldest daughter has grown, there exists a whole new level of thankfulness. You see, she is beginning to understand the world around her. She is beginning to see the way people treat each other, the difficult home life of her friends, and the general darkness that exists. As her eyes are opened to this realization, she has become more appreciative of the safe and peaceful environment that my wife and I have provided. Even though she can seldom express it in words, I am seeing that she is thankful for the sanctuary of our home. She is beginning to understand more clearly how deep my love for her truly is. This brings a smile to my face.
We don't have to live long in this world to see the darkness around us. Commitment is temporary, friendships are superficial, and love is conditional. Every day we live, and the more mature we become, this reality is more and more apparent. So as we come to this realization, we can begin to appreciate more fully the place of peace and safety that our Heavenly Father has provided for us. This kind of thankfulness is much greater and much deeper than simply recognizing that he provides for our physical needs. In Christ we find true and pure sanctuary from the world around us. In the love of the Father and the Salvation of Jesus Christ we are truly sheltered from the darkness of our world. When we understand more clearly the depth of his love for us, it brings joy to our God. When we begin to give thanks in this way, I believe we put a smile on the face of our Heavenly Father.
Father, as we are continually more aware of the dark and broken world around us, we are more and more appreciative of the sanctuary that you provide through Jesus; we understand more clearly the power of Your love for us. You are good and Your love endures forever!
In Christ's Service,
Pastor Shane Cannon