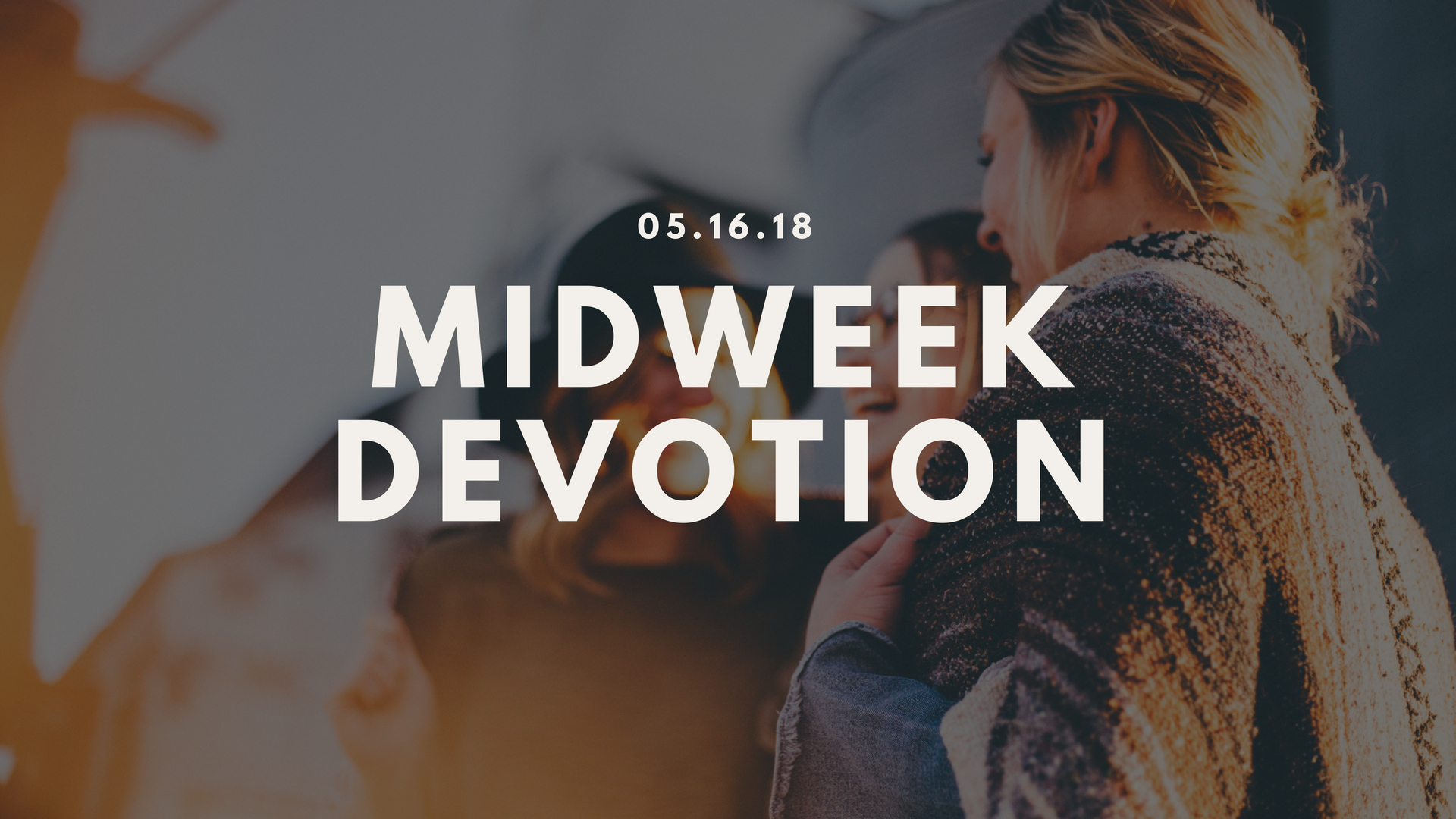 May 16, 2018
"But seek first His kingdom and His righteousness, and all these things will be given to you as well."
– Matthew 6:33
As I write this devotion, I currently have five children in three different schools. As the school year draws to a close our family becomes incredibly busy. For the last three weeks, we have a field trip, a concert, an awards ceremony, or some other program every single day…sometimes two or three in a day. Because of this, I have missed some normal weekly events at the church. As a pastor, these kinds of things always become tricky business. You see, I never want to put my job before my children. Any pastor who would put his ministry before his family will lose both. However, I always want to put God first. How do I do this? I have learned, especially in the busy times when I cannot be with my brothers and sisters in Christ as much as I want to, that I need to increase my personal time with the Lord. This is how I ended up starting each day with Scripture, reading through the entire Bible every year. And more recently, this has greatly increased my prayer time, both privately and with my family.
So why do I share this with you today? Because I know I am not the only busy person. As life pulls at you for more and more attention, you must be even more intentional about your priorities. We do need to make time with brothers and sisters a high priority, because it is important for our relationship with God and it is an important example to set for our children and loved ones. But most importantly, as the busyness increases, we must be intentional about always seeking Christ first and foremost. Spend more time in your Bible. Pray more, both alone and with your family. And yes, make sure you continue to meet together with your brothers and sisters in Christ. Why is this so important? Because anything you put before Christ, you will eventually lose.
Heavenly Father, strengthen us and give us the wisdom to keep You in the proper place in our hearts and lives. You are truly God above all!