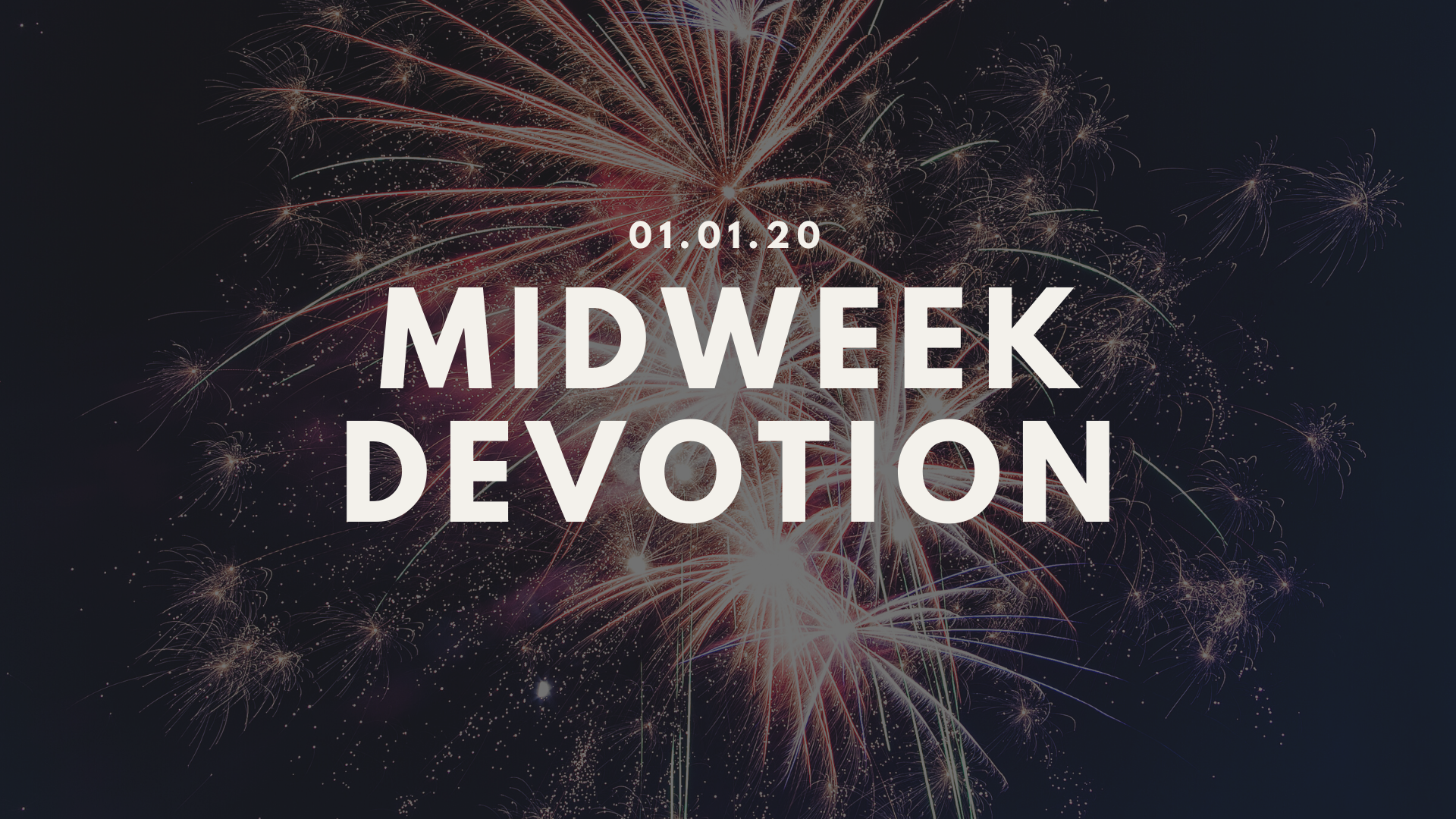 January 1, 2020
"Because of the Lord's great love, we are not consumed, for his compassions never fail. They are new every morning; great is your faithfulness." – Lamentations 3:22-23
Happy New Year! The first day of the year is a universal opportunity to begin again. There is a variety of areas in our life that we want to improve for the coming year; diet, exercise, education, time with family, etc. There is something beautiful about starting fresh on January 1st. But what happens if that New Year's resolution doesn't quite last? It is not nearly as exciting to start fresh on March 8th. Sometimes, the excitement of a fresh start is followed by the disappointment or discouragement of a failed resolution.
I am so glad we are not restricted to one day a year in order to have a fresh start in our relationship with God. We have all felt the pain and disappointment that comes with failing in our walk with Jesus. But there is no need to wait any longer to recommit to your relationship with him. God's love, grace, and mercy are always new…always fresh. Every day is the perfect opportunity to commit once again to living every moment for Christ!
Heavenly Father, I am amazed and humbled at Your unfailing love for me in the midst of my failures. Encourage us with that love this year so we are always confident that we can turn to you at any moment and receive Your unending grace and mercy.
In Christ's Service,
Pastor Shane Cannon