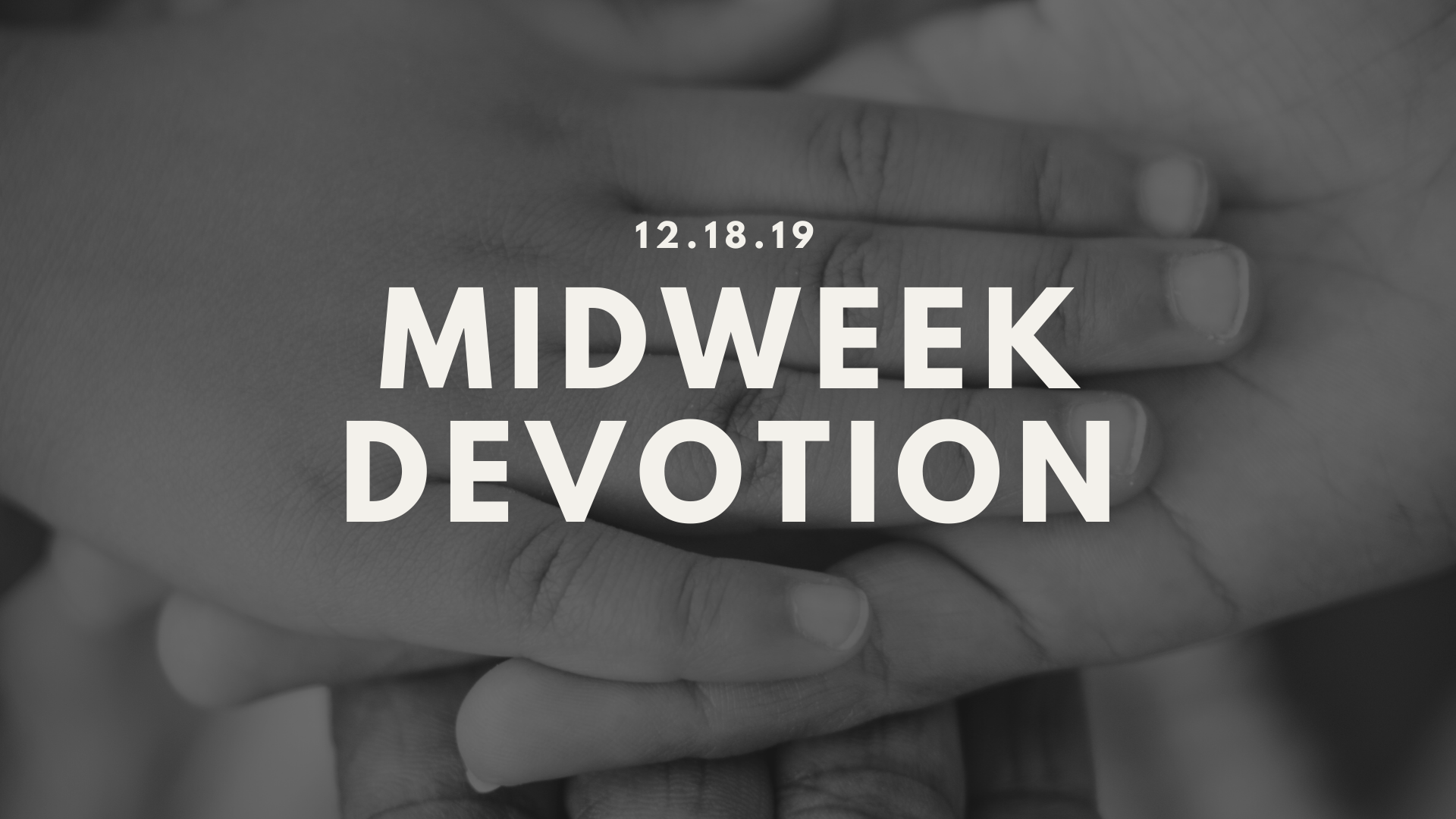 December 18, 2019
"But encourage each other daily, as long as it is called 'Today,' so that none of you may be hardened by sins deceitfulness." – Hebrews 3:13
Most of us are probably going to be spending time with friends and family in the coming days leading up to Christmas. And most of us have probably spent some time deciding on gifts for those people. Christmas is a great opportunity to let people know that you love and appreciate them. Christmas is a special day that we set aside to celebrate the love of Christ by loving one another.
But did you know there is another special day set aside for loving and encouraging one another? It is called "Today." Scripture tells us that it is our daily work to encourage one another. We should bless those around us by loving them and spurring them on to live more abundant life in Christ. Each day that passes, the people around us should know how we love them…and this encouragement should increase more and more with every passing day. The only work here on earth that lasts into eternity is the work we do in the lives of those around us. So take time this Christmas, and every other day, to bless those around you with love and encouragement.
Heavenly Father, fill us with Your heart of love and encouragement so that we could bless those around us each and every day.
In Christ's Service,
Pastor Shane Cannon