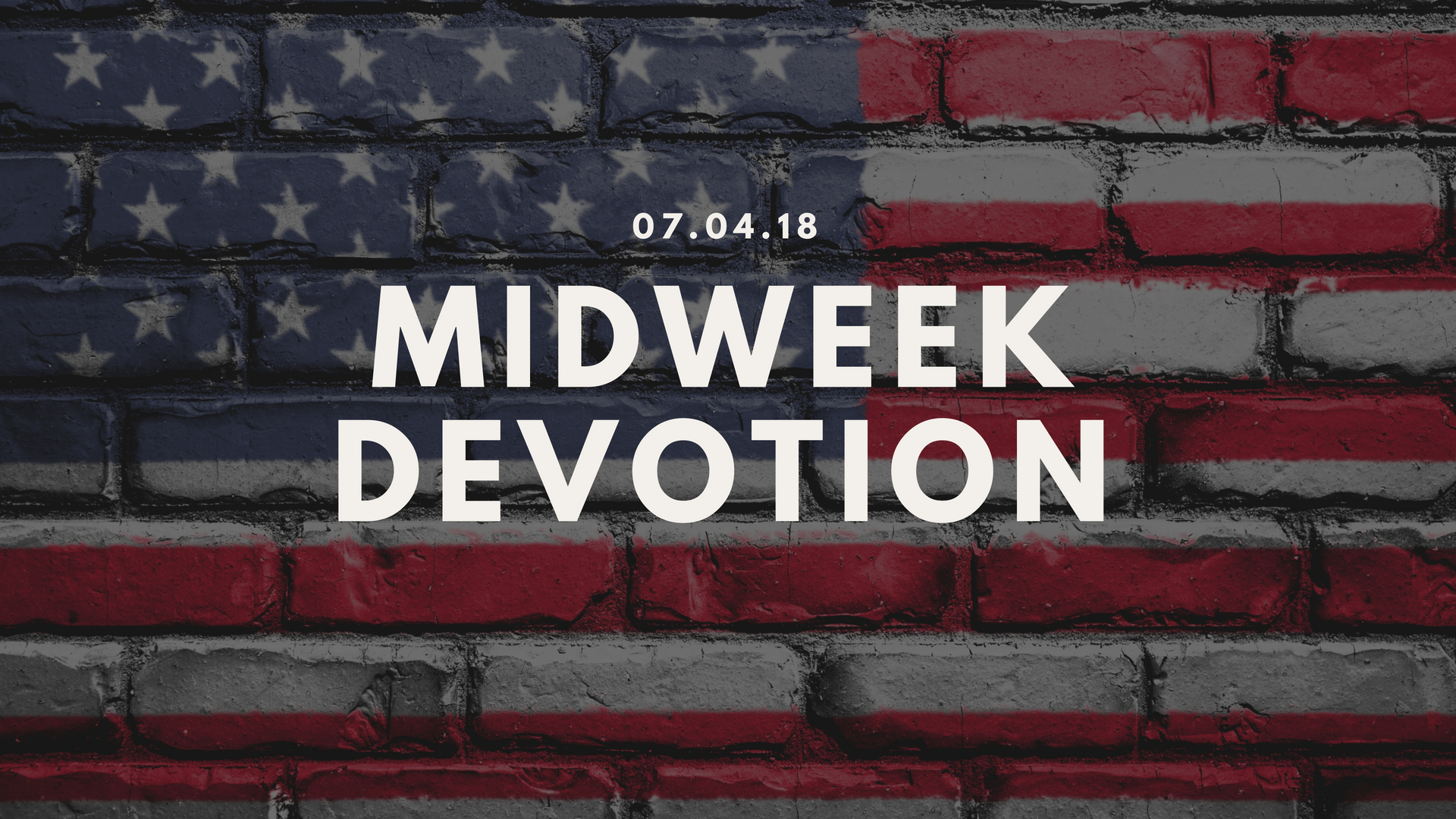 July 4, 2018
"So God created mankind in his own image, in the image of God he created them; male and female he created them." – Genesis 1:27
On July 4, 1776 our founding fathers created one of the most powerful sentences to ever be penned in the English language:
"We hold these truths to be self-evident: that all men are created equal; that they are endowed by their Creator with certain inalienable rights; that among these are life, liberty, and the pursuit of happiness."
The brilliant and Godly men who founded our country knew that our worth as human beings comes from the fact that we are created in the image of God. The rights of every person grow out of this truth. When the foundation of God's image is taken away and we humans are simply seen as just another creature on earth, "survival of the fittest" becomes the prevailing philosophy. When this happens, the value of human life, including our inalienable rights, quickly erodes. The beauty of every single person is derived solely from the fact that each one lives with the breath of God in their lungs. So today, as you celebrate your independence from tyranny and oppression, never forget your total dependence on the Creator God for the life and liberty you enjoy.
Heavenly Father, we thank you for the freedom in which we live; not simply our American freedom, but the freedom we enjoy through Jesus Christ. Let us never use this freedom as an excuse to sin, but let us live every day in service to the One who created us and rescued us.
In Christ's Service,
Pastor Shane Cannon